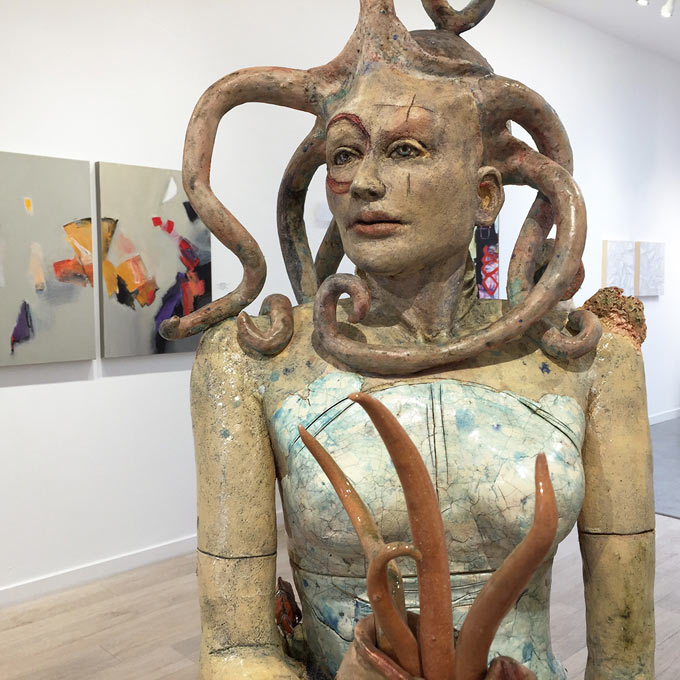 ART 4 CHARITY .
May 22
- July 15, 2020
24 artists offering a portion of their sales to benefit Santa Barbara's Unity Shoppe. 15 new pieces of art have been added to the original online exhibition. Support local artists and help a local charity that provides meals, groceries and other essentials to our community.
10 West is a contemporary fine art gallery located in the vibrant art district surrounding the Santa Barbara Museum of Art. The gallery specializes in artwork that complements modern architectural and interior design, but encourages a mixed approach for those who want to update their traditional architecture and style.
Our philosophy is to buy art that moves you! As long as you consider the colors and shapes in your home, you can update and refresh your interior environment by including a few contemporary pieces.
An artist-owned cooperative, 10 West Gallery is directed by founder, Jan Ziegler. The gallery has an all new exhibit every month with an opening reception during the popular 1st Thursday Art Walk in downtown Santa Barbara.
Shows include both two and three dimensional works of various media including: paintings, photography, printmaking, collage and sculpture. 10 West displays 8-10 artists per exhibit, rotating through a twenty-member roster of juried artists. To keep the shows fresh and lively, 2-3 guest artists from outside gallery membership are featured in every show.