APRIL EXHIBITION HIGHLIGHTS
This month's exhibit People + Place, works expressing the wonder of it all — our very existence and our relationships with each other and with the natural world.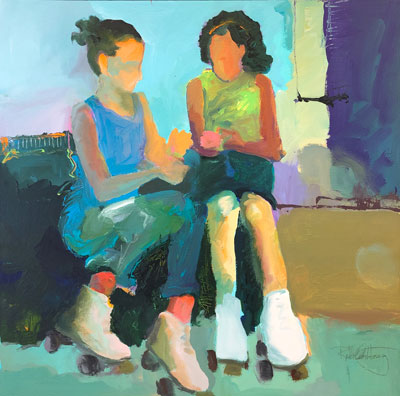 Ruth Ellen Hoag
Rock, Paper, Scissors came about in pursuit of a painterly approach, along with a particular color palette, aimed to express an emotional or atmospheric resonance. Here, colors chosen conjure a memory of children playing late afternoons on city sidewalks, rather dark from the surrounding buildings that have started to block the sun, yet they play on.
Rock Paper, Scissors, acrylic, 22 x 22 inches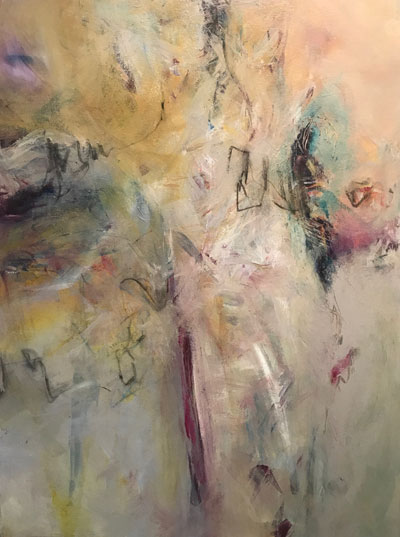 Beth Schmohr
Working with color and various tools to apply the paint and charcoal is a LOVE for me. This piece found a place in my heart as I prepared for a move to Santa Fe, NM. The piece allowed me to create with passion and calm my soul as I looked toward a big change. It created courage and the promise that I was headed for a new LOVE of life.
In Love, mixed media, 40 x 30 inches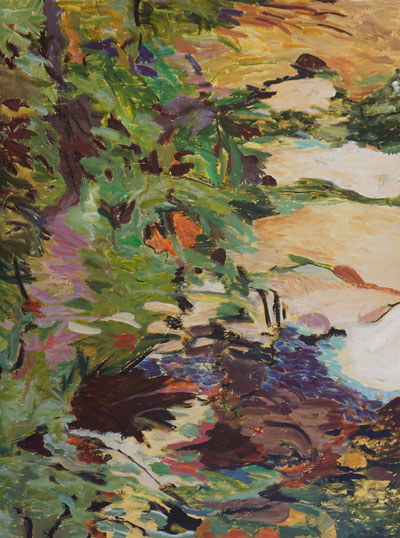 Laurie MacMillan
Alcove is part of my ongoing series called My Back Yard, which celebrates the life cycle of California's diverse plant communities. My other inspiration, geology, also examines continuing change in our environment.
Alcove, acrylic on canvas, 48 x 36 inches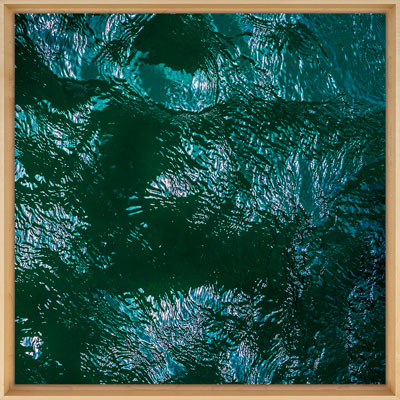 Stephen Robeck
Photographing water is always fun, and often results in surprising images. Water is alive with endless combinations of reflection, refraction and motion. This image was captured while waiting for the ferry from Santa Cruz Island. It was a breezy day with clear green water, bright sun, a few clouds, a blue sky, and the camera focused in the shadows of the dock above. All these elements are present in the image. To me, it looks like molded glass.
Water Glass 2 (Edition of 5), photograph, 24 x 24 inches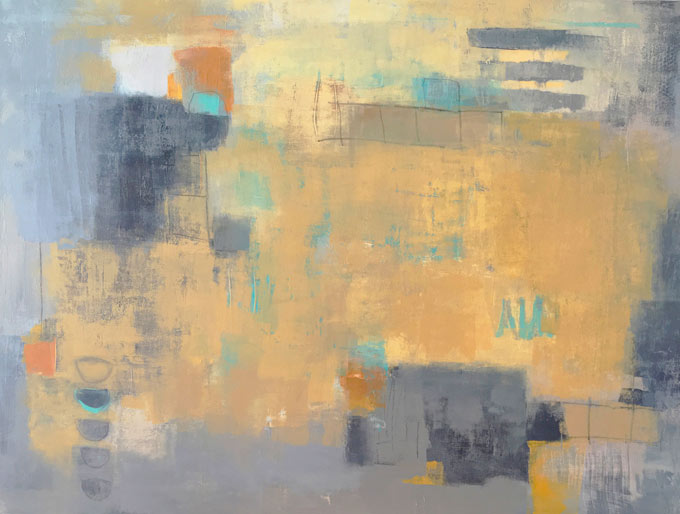 Patricia Calonne
Breathe, acrylic and mixed media, 30 x 40 inches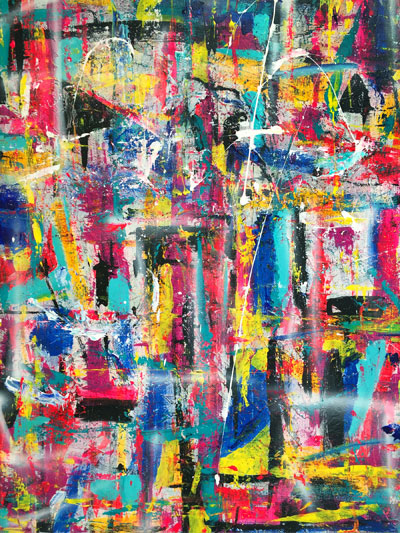 Charlie Patton
Super Bloom, mixed media on canvas, 60 x 48 inches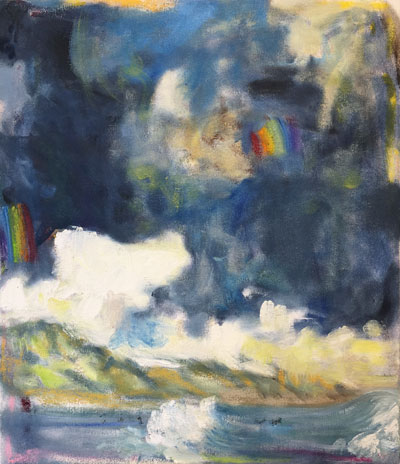 Taj Vacarella
Double Rainbow at Rincon, oil on canvas, 22 x 19 inches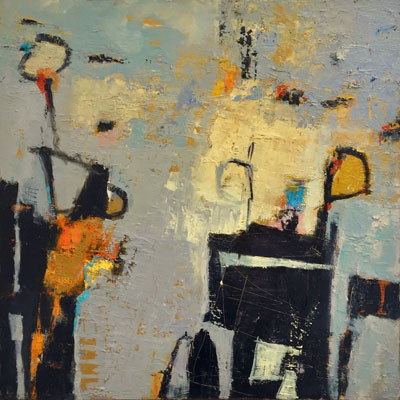 Dahlia Riley
Still Life, oil on canvas, 30 x 30 inches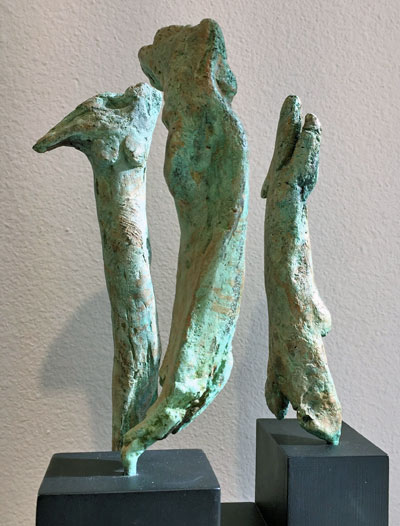 Mary Dee Thompson
Three Graces, bronze on wood base, 16 x 9 x 8 inches