JUNE EXHIBITION HIGHLIGHTS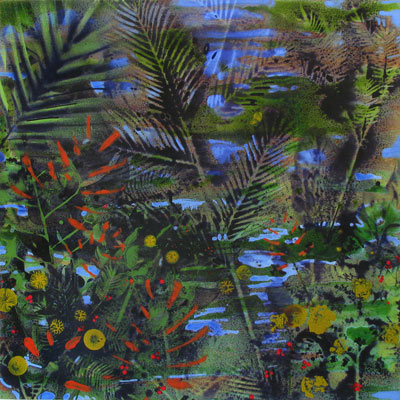 Marlene Struss
Impressions of the Big Island follows a recent first trip to Hawaii, where the moist magnitude, the colors, and the variety of flora and fauna transport the traveler to a primitive place of basic abundance.
Impressions of the Big Island, Acrylic on panel, 36 x 36 inches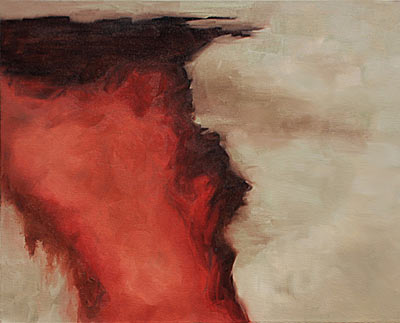 Patricia Post
I have an endless fascination for the human figure. I am driven by the emotional and narrative content of the figure..using gesture and intensity as driving visual forces, in this case, a fire in the earth that absorbs energy and then releases it as something new and alive.
Blush, Oil on canvas, 24 x 30 inches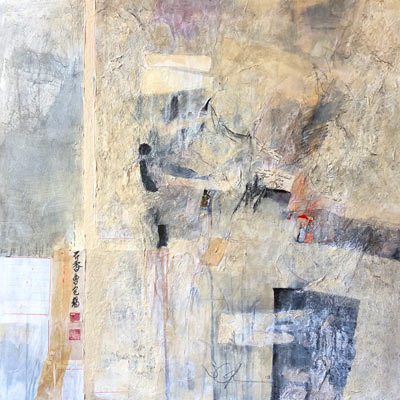 Stuart Ochiltree
My recent work joins abstract painting forms with collage and vintage handwritten letters from the past. I appreciate the time and careful thought that handwritten letters represent. In this piece, script style of the early 1900's is juxtaposed with vintage Asian calligraphy. Although both people who created the scripts are long gone, using small pieces from one day in their lives offers a sense of nostalgia and melancholy within a contemporary world, and in that sense, they live on.
East and West, Paint and collage on canvas, 40 x 40 inches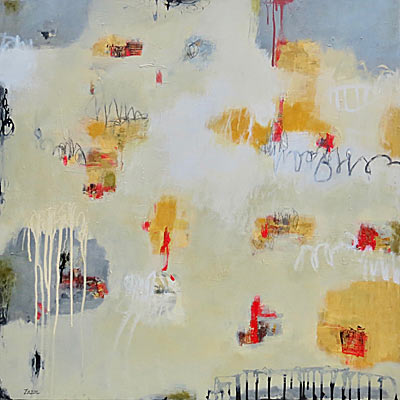 Karen Zazon
Beneath the surface of this painting, exists many layers of the initial phase of my work. Through this process of painting in multiple layers, I build up and scrape through the surface to reveal evocative suggestions of interesting fragments of shapes and color. The addition of mark-making adds a flair of my personal expression while recalling a sense of feeling free-spirited in my younger years.
Free Spirited, acrylic on canvas, 36 x 36 inches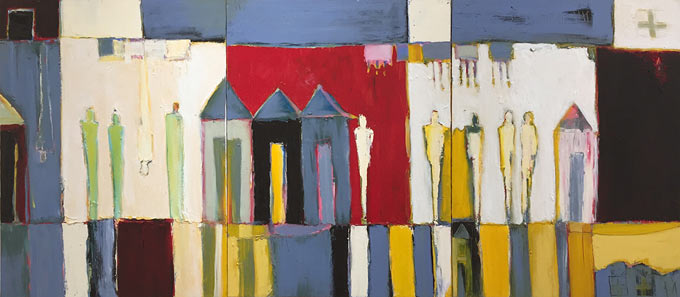 Marlyn Daggett
Shadow Series Triptych, Oil on canvas, each panel 40 x 30 inches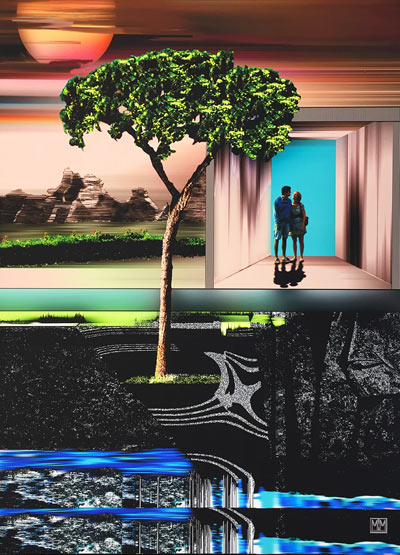 Maria Miller
Lets Be Strangers Again, composite photography, 23 x 17 inches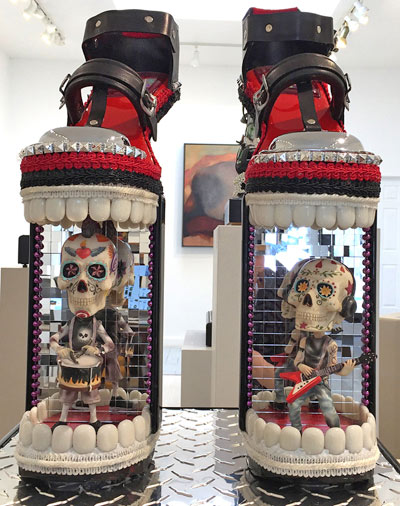 Larry Le Brane
Each project is a journey to a place I've never been before, or to a place I revisit by taking a different route. The simplest idea will give me a destination, but more importantly, it gives me a first step. Remaining open to changing my destination, I ask questions along the way: "what if, why not, or how about…?" Following the muse. When I arrive at my destination, I'm left with a physical memento of my experience, as well as the anticipation of the next journey.
Towers of Bobble, Fused glass, stiletto knives, mirrors, leather, metal, found objects. 21 x 14 x 12 inches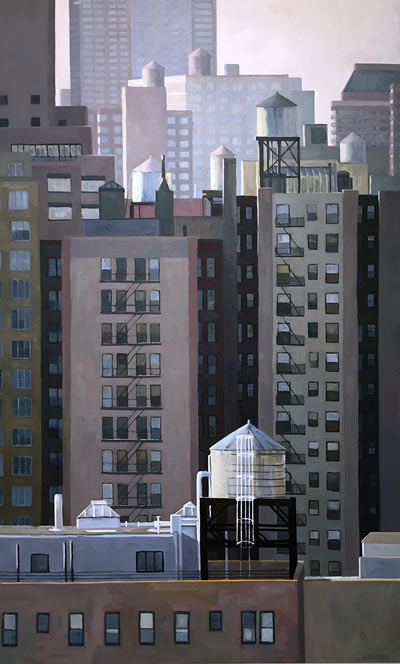 Sophie Cooper
Stacks, Oil on canvas, 62 x 38 inches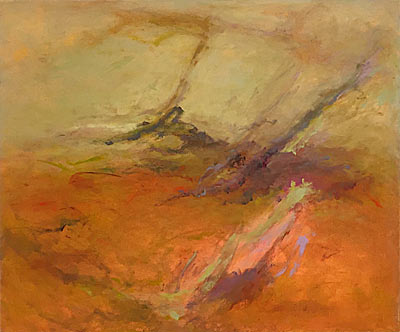 Tom Post
Innocent State, Oil on canvas, 30 x 36 inches