AUGUST EXHIBITION HIGHLIGHTS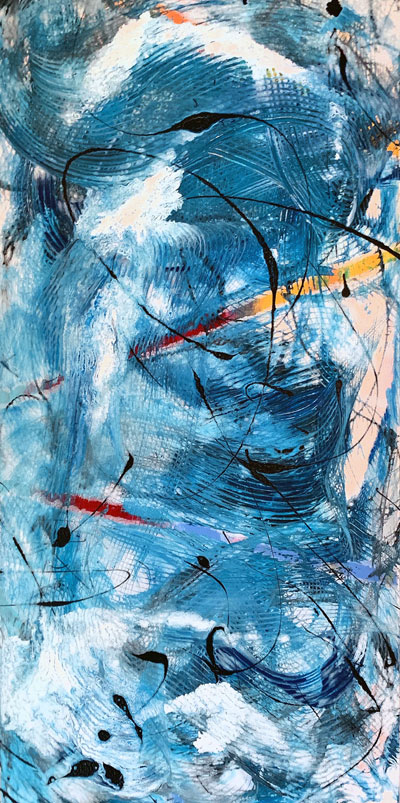 Rick Doehring
Over the years (mostly at art receptions), I've heard viewers talk about what's wrong with a painting, how the line or the color doesn't work and that if only the artist had done it differently, it would be perfect. I myself am a critic, but I don't hold out for perfection — perfection is a concept that isn't often realized.
Toto, we're not in Kansas anymore, Acrylic on canvas, 36 x 18 x 3 inches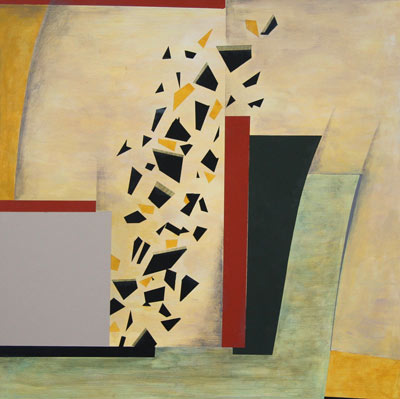 Penny Arntz
The challenge of connecting, layering, and balancing the contrasting subjects of non-objective abstract colors, shapes and textures with free form or architectural structures, is the focus of my current work. Painting on birch panel allows crisp lines to float above and beneath the abstract forms and surfaces. The process becomes an existential equation that is very intriguing to me.
Wall, Acrylic on panel, 24 x 24 inches
Karen Lehrer
I began 2019 by experimenting with Yupo paper, a new material for me and made of a type of plastic. Because of its durability, I can paint many layers which is not necessarily possible with regular paper. Some of what began as experiments are displayed in this exhibit. I draw upon eroded surfaces as an inspiration for my work and my color palette is primarily influenced by colors I see in nature.
Blue Chip, Acrylic and mixed media on panel, 40 x 40 inches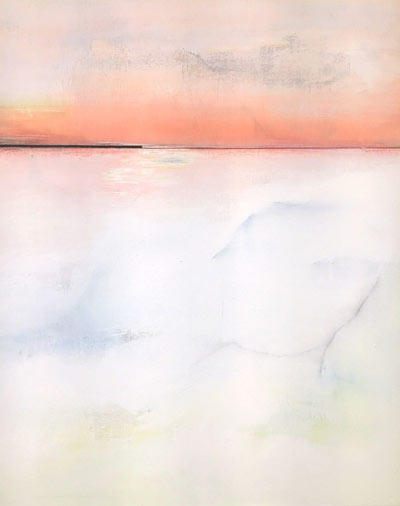 Iben G. Vestergaard
Beyond Horizons is a series of abstract landscape paintings inspired by an increased awareness of the fact that nature, as we know it, is rapidly changing, combined with my passion for using minimal lines, colors and shapes to visualize complex stories. Imaginary ideas of pristine untouched, barren or deserted landscapes bound for change The Noise of Silence is from this series.
The Noise of Silence, Silicate and mixed media on canvas, 24 x 20 inches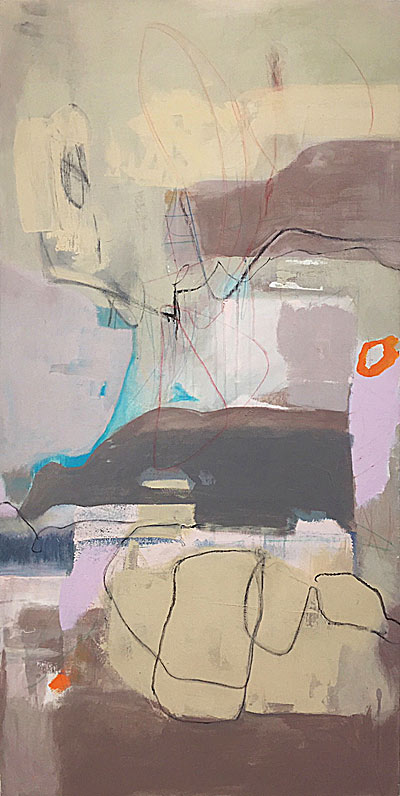 Emily Van Horn
Snow Creek Canyon, Acrylic on canvas, 60 x 30 inches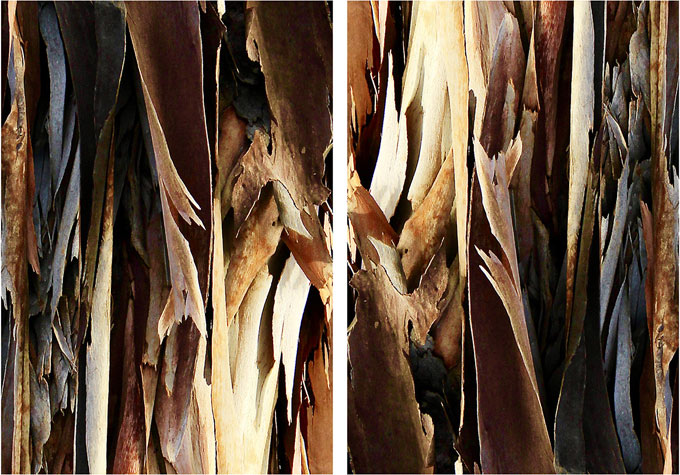 Courtney Rochelle
In creating this series of abstract photography, Into the Woods, I went in search of tree bark with color, texture and a story to tell and was pleasantly surprised to find that each tree was a piece of art just waiting to be discovered. In retrospect, I realized that as a child, I would visualize real life images in tree bark and that this work is a manifestation of that early childhood experience.
Basal Slabs, Photography, 23 x 33 inches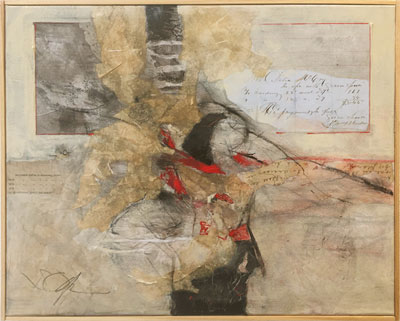 Stuart Ochiltree
Delia McCoy, Acrylic and collage on canvas, 16 x 20 inches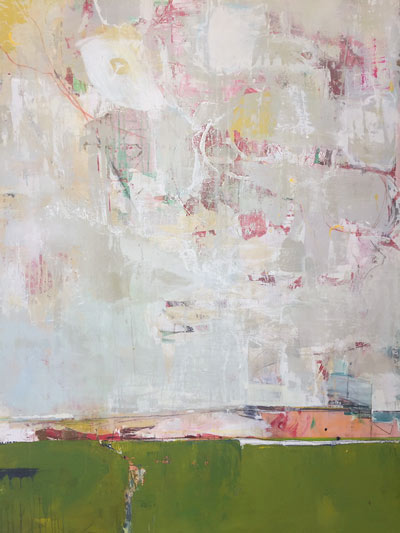 Mary Neville
Atmospheric Conditions, Mixed media on canvas, 61 x 49 inches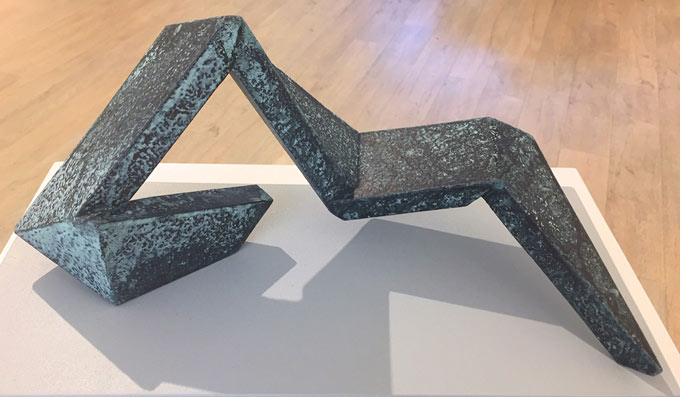 Patrick McGinnis
Reclining Figure, Faux bronze – PVC, wood base, 8 x 15 x 7 inches