SEPTEMBER 2019 EXHIBITION HIGHLIGHTS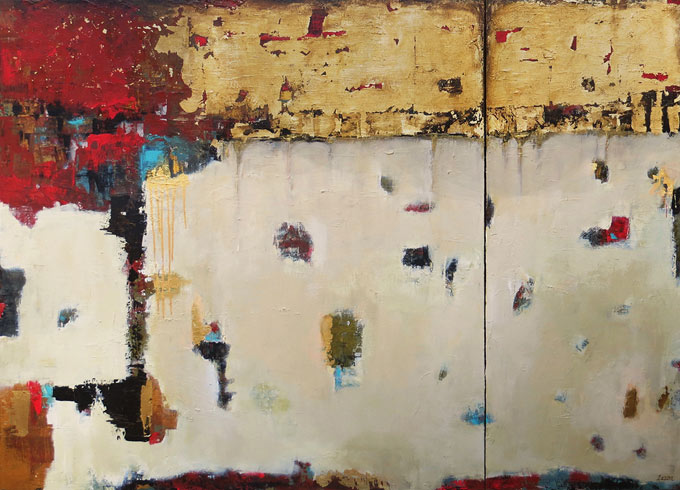 Karen Zazon
Sometimes I wander into unknown territory when I paint. That's when nuances of a common theme emerge and I end up having a series. The application of gold leaf is painstaking and yet spontaneous in the decision to introduce it into a painting. While working on this diptych, I began to feel a sense of the human quality of desire fusing into a state of higher purpose and creating what feels to be a pathway to higher wisdom.
Bodhi Path, acrylic and mixed media on canvas (diptych), 48 x 56 inches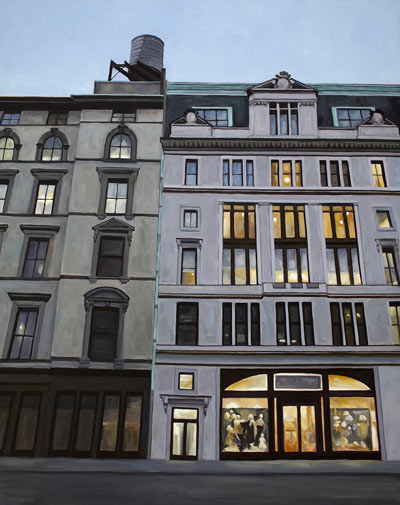 Sophie Cooper
I am drawn to the urban and industrial cityscapes of New York City and to the history and symbolism that this metropolis represents. In the Water Tank Series, I explore the juxtaposition of the small, rounded tanks that hold within them a most vital element—water—with the massive buildings that surround them. The series not only highlights visual contrast; it also uncovers the modern city's intricate relationship with a centuries-old technology.
Upscale, oil on canvas, 48 x 38 inches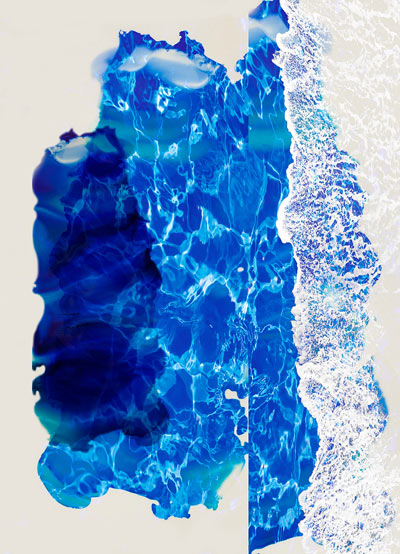 Carol Paquet
The water series came about after a number of years of chasing the images I see beneath my feet (terra firma). It was a deliberate segue from the stillness of earth into the movement of water and a response to a commission from a new hotel. With this series I continue to fragment and deconstruct the original photograph and through a process of cropping and overlays of paint and ink, move the work into abstraction so the viewer is prompted to consider the original subject matter in a different light.
Pacific Shimmer, pigment ink print, 30 x 24 inches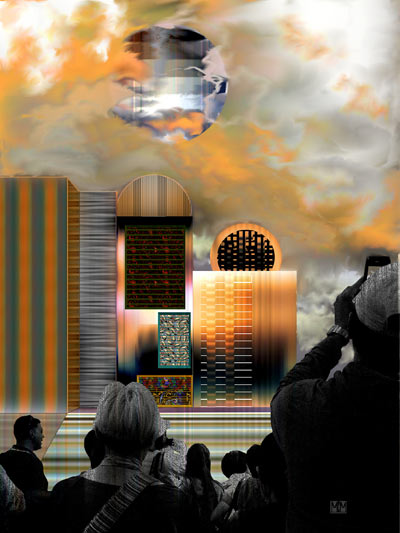 Maria Miller
The attachment to material goods is reinforced and renewed by the splendor of a grand opening. A commentary on consumerism.
Grand Opening, composite photography, 10 x 7 inches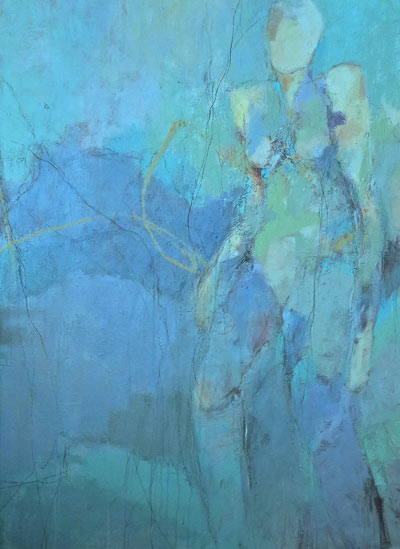 Diana Giles
Hidden in Plain Sight, acrylic and mixed media on canvas, 40 x 30 inches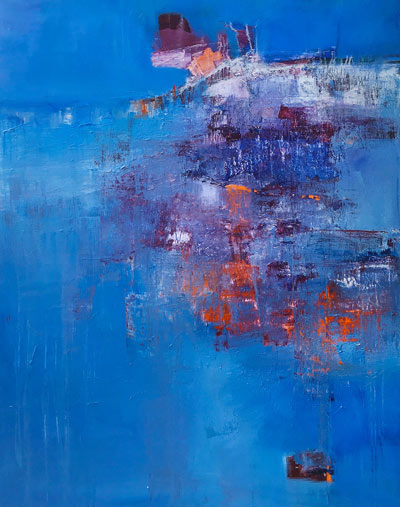 Karin Aggeler
Midsummer Night's Dream, acrylic on canvas, 60 x 40 inches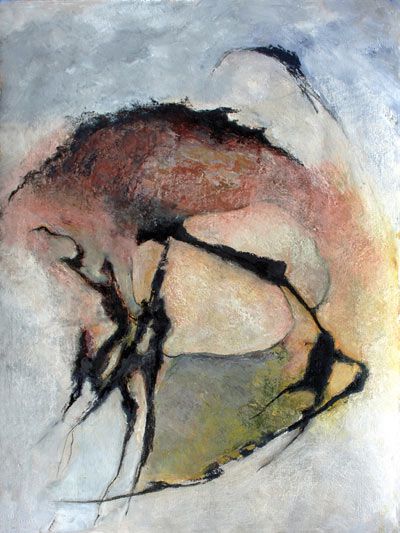 Patricia Post
Three figures in a spontaneous playful dance with the revolving elements of the universe; that moment of electricity that sparks something unknown until it happens, the creative act that comes out of a moment of improvisation.
Spark, mixed media, 40 x 30 inches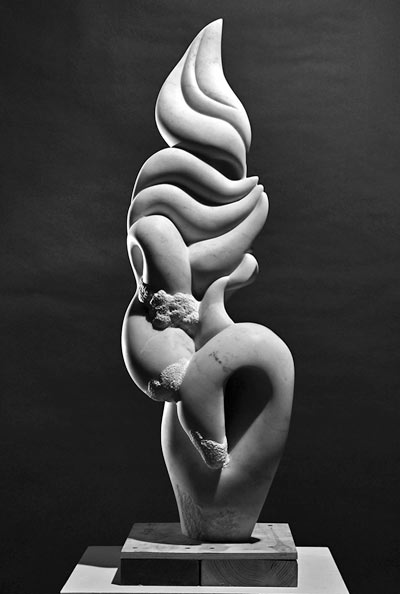 Chris Fletcher
Carving in stone allows me to let go and see where my subconscious takes me. I most often carve with no preconceived idea of what the sculpture will be. I am often surprised at what all can be found in my work, some of it is unintentional but there are aspects and items that are purposely inserted to allow the viewer to constantly be surprised. What do you see in the sculpture? Was it put there intentionally or subconsciously? Or is it your imagination that is being encouraged to come out and play?
The Brooding Storm, carved stone, 10 x 10 x 34 inches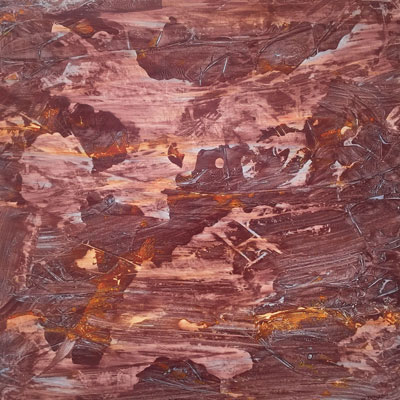 Marlene Struss
Weathering the Storm, acrylic on panel, 30 x 30 inches