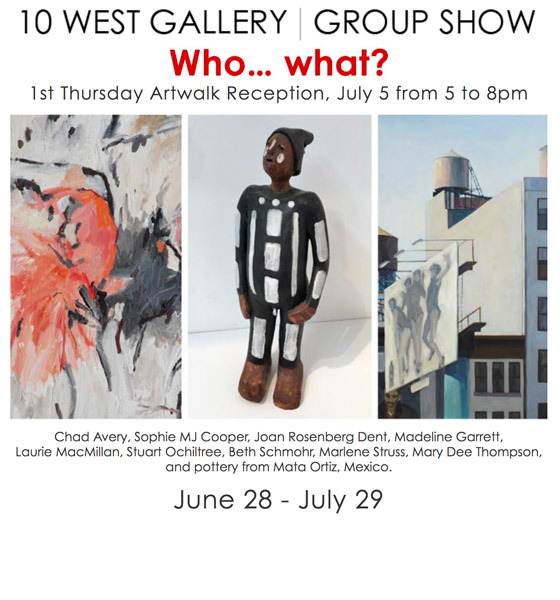 10 West is a contemporary and abstract fine art gallery located in the growing gallery district surrounding the Santa Barbara Museum of Art.
Owned by the exhibiting artists and operated by artist and gallery director, Jan Ziegler, we have a new exhibit every month with an opening reception during the popular 1st Thursday Art Walk in downtown Santa Barbara.
Shows include both two and three dimensional works of various media including: painting, photography, printmaking, collage and sculpture. Featuring 8-10 artists each month, we rotate through a twenty-four member roster of juried artists. The gallery also has guest artists from time to time.
10 West Anapamu Street
Santa Barbara 93101
805.770.7711
Open daily 11am to 5:30pm, Sundays 12 - 5pm, closed Tuesdays
Join our mailing list to receive announcements and special invitations.